August 30, 2010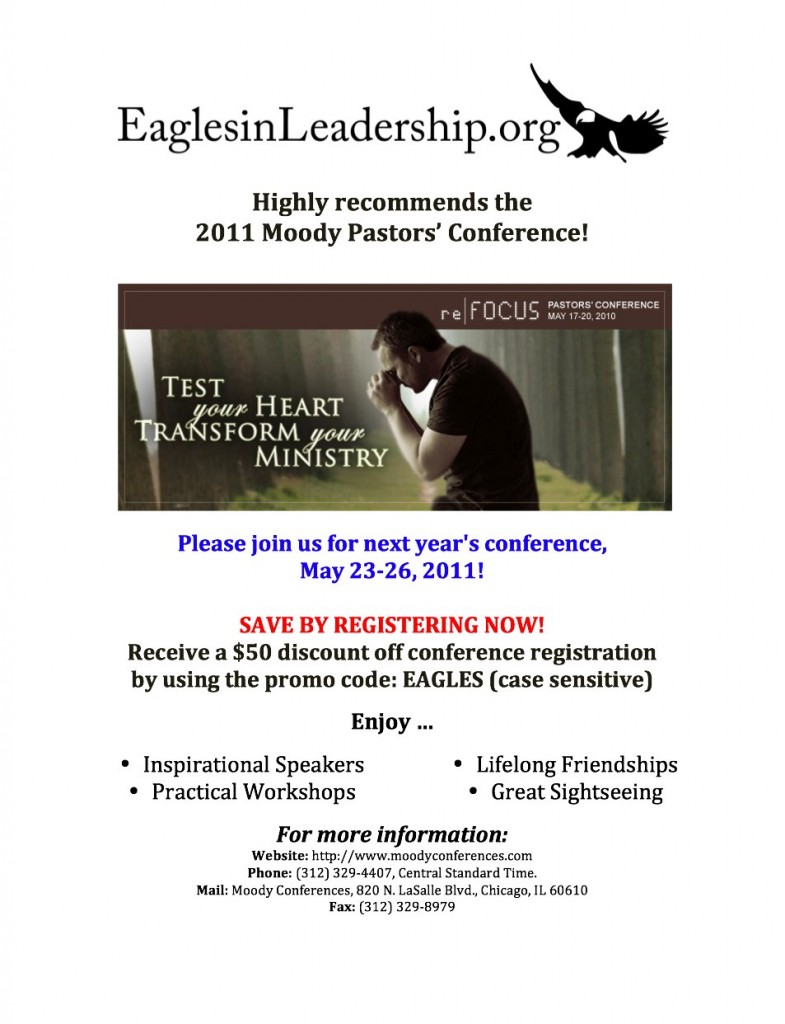 2 Responses to "Save Now on Moody Pastors' Conference 2011!"
Ron Thompson said:


Always a good conference. I've been attending it for about 6 years now, and am looking forward to going again.

DrMattPhD said:


Amen Ron! EVERYONE who hopes to go should use the promo CODE: EAGLES (case sensitive) with their registration for the $50 discount!

Looking forward to seeing you there!
Leave a Reply