September 26, 2018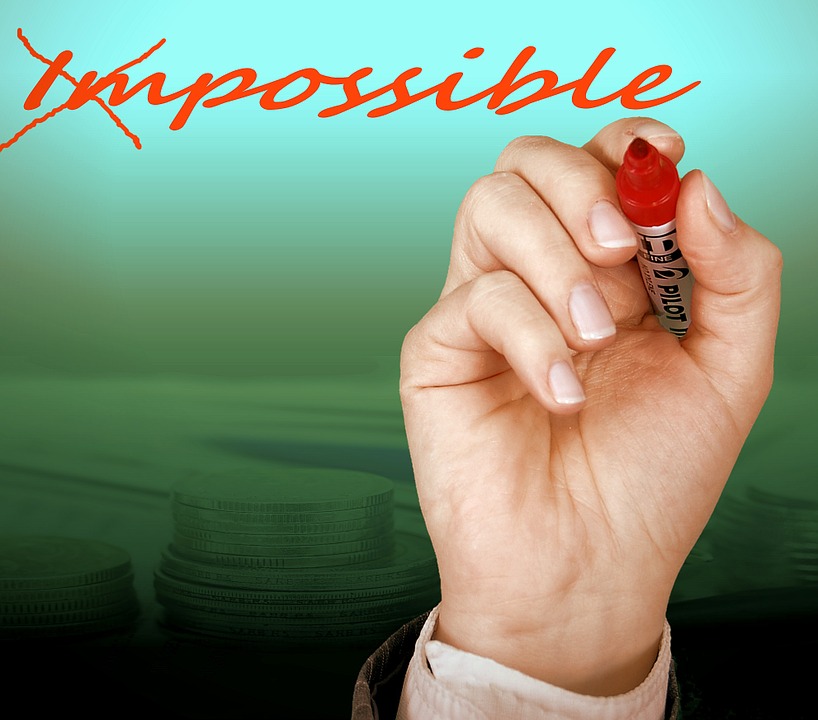 "Mary asked the angel, "How can this be, since I have not been intimate with a man?" The angel replied to her: "The Holy Spirit will come upon you, and the power of the Most High will overshadow you. Therefore, the holy One to be born will be called the Son of God. And consider your relative Elizabeth—even she has conceived a son in her old age, and this is the sixth month for her who was called childless. For nothing will be impossible with God."" (Luke 1:34–37, HCSB)
For nothing will be impossible with God. God can do things we can't even begin to imagine! And that is probably one of our greatest problems in life. We simply do not believe, "God is able." But, to be sure, He has declared it to be so:
"Now to Him who is able to do above and beyond all that we ask or think according to the power that works in us—" (Ephesians 3:20, HCSB)
Enjoying an impossible mindset is what the life of faith for the willing worker of Jesus is all about. Servant leadership is means working for the King of kings and Lord of lords, the One who alone can speak worlds and galaxies into existence.
Such a reality fortifies us to believe the impossible and work in advance of it's arrival. While others may call us crazy – think of the ridicule Noah went through before the door of the ark was shut and the rain began to fall – God calls us faithful when we trust Him for things that are exceedingly beyond anything we could ask, think or accomplish. That's why we make no small plans as God's servants!
Notice the supernatural powers that worked to produce the virgin birth of Jesus … "The Holy Spirit will come upon you, and the power of the Most High will overshadow you." When God wants to accomplish something, nothing stands in His way. He has forces at His disposal we can only wonder at when they are on display. He always has a way, especially when there seems to be no way.
Today, as you serve God in what may seem to be an obscure place, remember, He is able. He is willing. And, when the time is right, He will act. What's exhilarating is the fact that, He will act through those who have been willing to work for Him outside the public eye!
Willing Worker Wednesdays are dedicated to explaining the core realties of servant leadership – the Biblical principles and methods used by God's faithful people throughout time. They further reflect the lifestyle of Jesus, the King of kings and Lord of lords as He walked on this earth announcing the Kingdom of God had arrived. These brief lessons are written by Dr. Matthew Lee Smith, Executive Director of Eagles In Leadership, and come from his extensive ministry within the local church, in higher education, in church consulting and as a Biblical author and leader. He welcomes your comments below.