October 4, 2018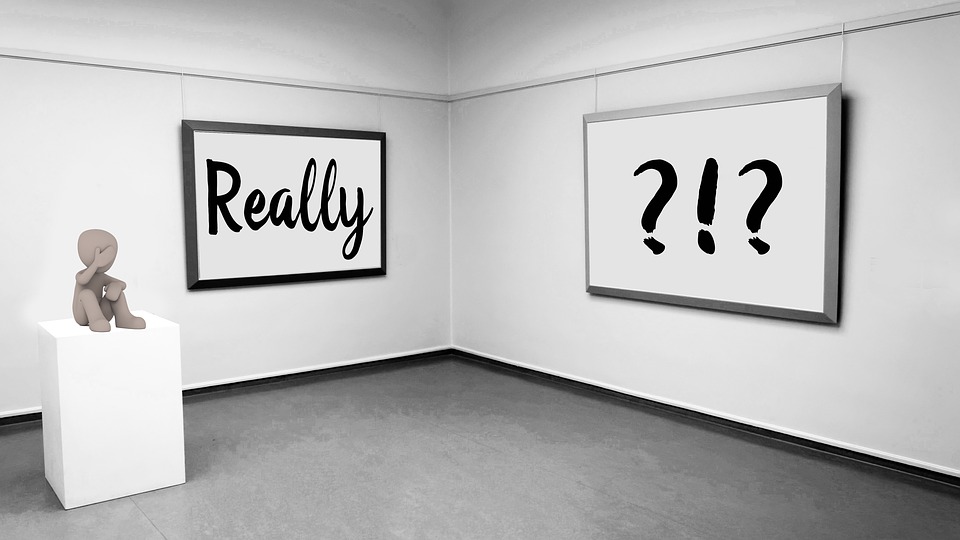 "Zacharias said to the angel, "How will I know this for certain? For I am an old man and my wife is advanced in years." The angel answered and said to him, "I am Gabriel, who stands in the presence of God, and I have been sent to speak to you and to bring you this good news. "And behold, you shall be silent and unable to speak until the day when these things take place, because you did not believe my words, which will be fulfilled in their proper time."" (Luke 1:18–20, NASB95)
How will I know this for certain? Doubt is a powerful monster! It creeps in like a virus and kills like a poison. Just ask Zach about its effects. Here, in the midst of faithfully serving God, this blameless man of God comes face-to-face with an angel of God promising him the son he had prayed for his whole married life. And now he doubts!
God isn't in to doubt. God doesn't reward doubt. God isn't pleased when we doubt. God reacts to our doubt. Just ask Zach! God is pretty demonstrable in His response to Zach's doubt … "And behold, you shall be silent and unable to speak until the day when these things take place, because you did not believe my words, which will be fulfilled in their proper time."
As a disciple of Jesus, trusting God's Word becomes central to an effective and fruitful life. After all, God means what He says. God can be trusted everytime He speaks. God never tells a lie. As the examples and epitomes of truthfulness and integrity, His disciples choose to proclaim and declare His words over theirs any time they can.
Yet, all too often we allow our circumstances to dictate how God can answer and what He can do in and for us. Of course, this is ridiculous. God is not limited by time, distance, situations, or the will of anyone. He can create out of nothing, give life to the dead and call into being that which does not exist." (Romans 4:17, NASB95) There is nothing too hard for God to do.
Disciples depend on God's character and ability. A lifetime of right living will not cover-up a season of doubt. Zach is our nine-month poster child for this truth.
In this quiet moment, what doubt do you need to destroy? What action do you need to believe? What change do you need to make?
Train Them Thursdays seeks to wed the Great Commission directive of Jesus with the practice He employed while on Earth. Each nugget is meant to encourage the reader with a "can-do" spirit to realize that discipleship is something each person is both capable of and empowered to accomplish. Dr. Matthew Lee Smith, Executive Director of Eagles In Leadership, writes each thought and they flow out of decades of his tried and true field-testing in multiple settings from rural to inner city. He welcomes your comments below.