January 8, 2019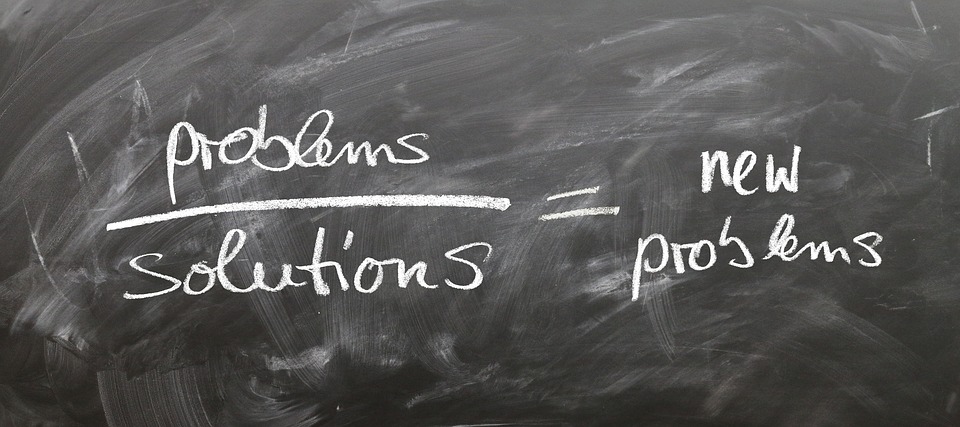 "Now there was a famine in the land. So Abram went down to Egypt to sojourn there, for the famine was severe in the land. When he was about to enter Egypt, he said to Sarai his wife, "I know that you are a woman beautiful in appearance, and when the Egyptians see you, they will say, 'This is his wife.' Then they will kill me, but they will let you live. Say you are my sister, that it may go well with me because of you, and that my life may be spared for your sake."" (Genesis 12:10–13, ESV)
Say you are my sister, that it may go well with me because of you, and that my life may be spared for your sake. Problems are not the problem. Problems reveal the problem. When things go wrong the real us comes out!
Abram is a classic example of what happens when a husband is stuck in a tough situation … and makes the wrong decision. Let's back up into the story. Famine comes to the Promised Land, the land that God Himself told Abram to go to in order to fulfill God's vision.
A famine … in the place of blessing! Abram makes a set of crucial decisions that reveal who he was at this point in his life. First, he left the place of promise and headed to Egypt. Perhaps the famine was God's motivation to move him to Egypt, but nonetheless, it was not the place God sent him. Note the words carefully: "Now there was a famine in the land. So Abram went down to Egypt to sojourn there."
Abram's choice to travel to Egypt set him up for a second, more disappointing choice: He sold out his wife to the King of Egypt so he could live! His choice revealed his priorities and his problem. He didn't trust God enough to believe God would protect Him – even though Abram was in the Promised Land because God had sent him there in the first place!
When God sends problems our way, we have serious choices to make. Our first choice is to trust God. Should Abram have stayed in the Promised Land? Perhaps. Perhaps not. Should he have chosen to allow his wife to become the wife of another man? Definitely not.
Often we choose the easy route that requires less faith and encourages us to make worse decisions. Out troubles won't turn around without faith in God's love, protection, and watch care.
Turn-Around Tuesdays are designed to bring hope and help, insight and encouragement to those of us who are simply overwhelmed by the flood of problems life throws at us. No one is immune to trials and troubles, but God has a way of lifting us from life's torrents. Each short thought is written by Dr. Matthew Lee Smith, Executive Director of Eagles In Leadership, and comes from his life-journey with the God who never leaves us or forsakes us. He welcomes your comments below.