Itinerary
Dr. Matthew Smith
You can schedule Dr. Smith to speak to your group,
event or organization by contacting him at
events-at-eaglesinleadership.org
2018
Dr. Smith will be at the following places on the dates listed below:
11/26/18 – 12/5/18 – Israel Tour for Eagles In Leadership. For more information, https://www.facebook.com/Israel2017Trip/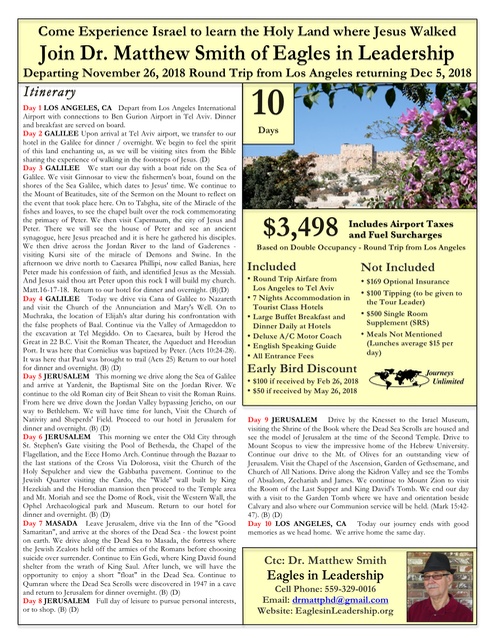 December 9 – Morning Worship Service, 9.30 am, Message title: "Missional Ministry Flows From Our Attitude!" Grace Haven Church, Meeting at First Chinese Baptist Church, 3785 University Drive, Irvine, CA 92612
Summary: Jesus sacrificed all He was to accomplish all He could! Should we do any less?